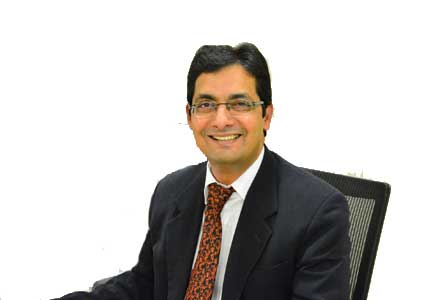 Dr G Srikanth

MS (Surgery) , MCh (Gastrointestinal Surgery) ,
Dr. G Srikanth – Best Gastroenterologist Dubai " IT'S FUNNY THING, THE MORE I PRACTICE THE LUCKIER I GET."
This is a statement which holds true for surgeons. A successful outcome of a major surgery is heavily dependent on the skills and experience of the surgeon. Dr Srikanth after passing his M.Ch. in Surgical Gastroenterology from Sanjay Gandhi Postgraduate Institute, Lucknow, India has put this proverb to the true sense when he established himself as one of the leading surgeons in Bangalore, India dealing with all kinds of complex surgical problems of the gastrointestinal tract, liver, gallbladder and pancreas. Acclaimed as one of brightest students passing out from the Department of Surgery at JIPMER, Pondicherry, his professor had once said "You have been blessed with an innate skill; Always use it to do the best for your patients." And use he did; artfully and with a serene sense of sincerity. The most complex of cases being referred to him by his fellow surgical colleagues and from the community, with a confidence, that they will be taken care of. He not only continued to excel in all kinds of open surgeries of liver, pancreas and biliary tract but also went a step ahead to do them by keyhole surgery (laparoscopically), to give maximum benefit of early recovery to his patients. Advanced laparoscopic surgeries of this nature are performed by a handful of surgeons in the world. His emphasis remained on standardisation of all procedures and application of best practices in surgery.
He refined and upgraded his training and skills by frequent visits abroad. A few of these were at the University of Minnesota, USA, and Centre for Colorectal Surgery, South Korea. He has also trained in Robotic surgery in the United States. His constant endeavor for excellence made him a sought after speaker at most national and international medical conferences. He believes in team work and has ventured to establish a centre of excellence in Bangalore, India "Sahasra Hospital." This hospital offers treatment for all gastrointestinal, liver and pancreatic diseases. Surgery for Dr. Srikanth is not just a profession, it is a passion which he brings with himself when he visits Dubai to be a part of the team which is dedicated in providing a state of the art care for those who need the expertise at their doorstep.