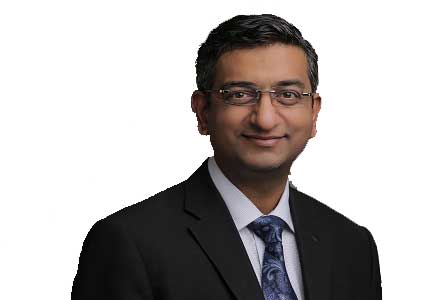 Dr. Kaiser Raja

MD (Internal Medice) , DM ( Gastroenterology) , Advanced Fellowship in Liver Diseases and Transplant Hepatologist ,
Dr. Kaiser Raja – Best Gastroenterologist in Dubai
Dr. Kaiser Raja is an outstanding physician specializing in diseases of the gastrointestinal tract and liver. Having always been a Gold Medalist in his entire educational career, he has trained in Medicine and Gastroenterology form one the most reputable institutions in India – The Postgraduate Institute of Medical Education and Research, Chandigarh. He has followed that with an Advanced Fellowship in Liver Diseases from the Mount Sinai Medical Centre in New York. Combine that with 15 years of experience and practice in India, Middle East and North America, and you have no reason not to come for an expert unbiased opinion.
His expertise includes disorders of digestion, inflammatory bowel disease (Crohn's disease and Ulcerative Colitis), pancreatic and biliary tract disorders and gastrointestinal cancers. Apart from his clinical acumen he has a vast experience in advanced gastrointestinal endoscopy and ERCP. Dr. Raja integrates his practice with one the finest surgical teams performing advanced gastrointestinal, colorectal, hepatobiliary and pancreatic surgery. He is also associated as a liver transplant physician with one of the largest Liver Transplantation programs in India. He has a special interest in complex liver disease, liver cirrhosis, viral hepatitis, autoimmune liver disease, liver cancer and post liver transplant medical care.
Dr. Raja is a highly respected physician in academic circles and is a regular invited faculty at most national and international Gastroenterology and Liver meetings. He has several publications and international presentations to his credit.